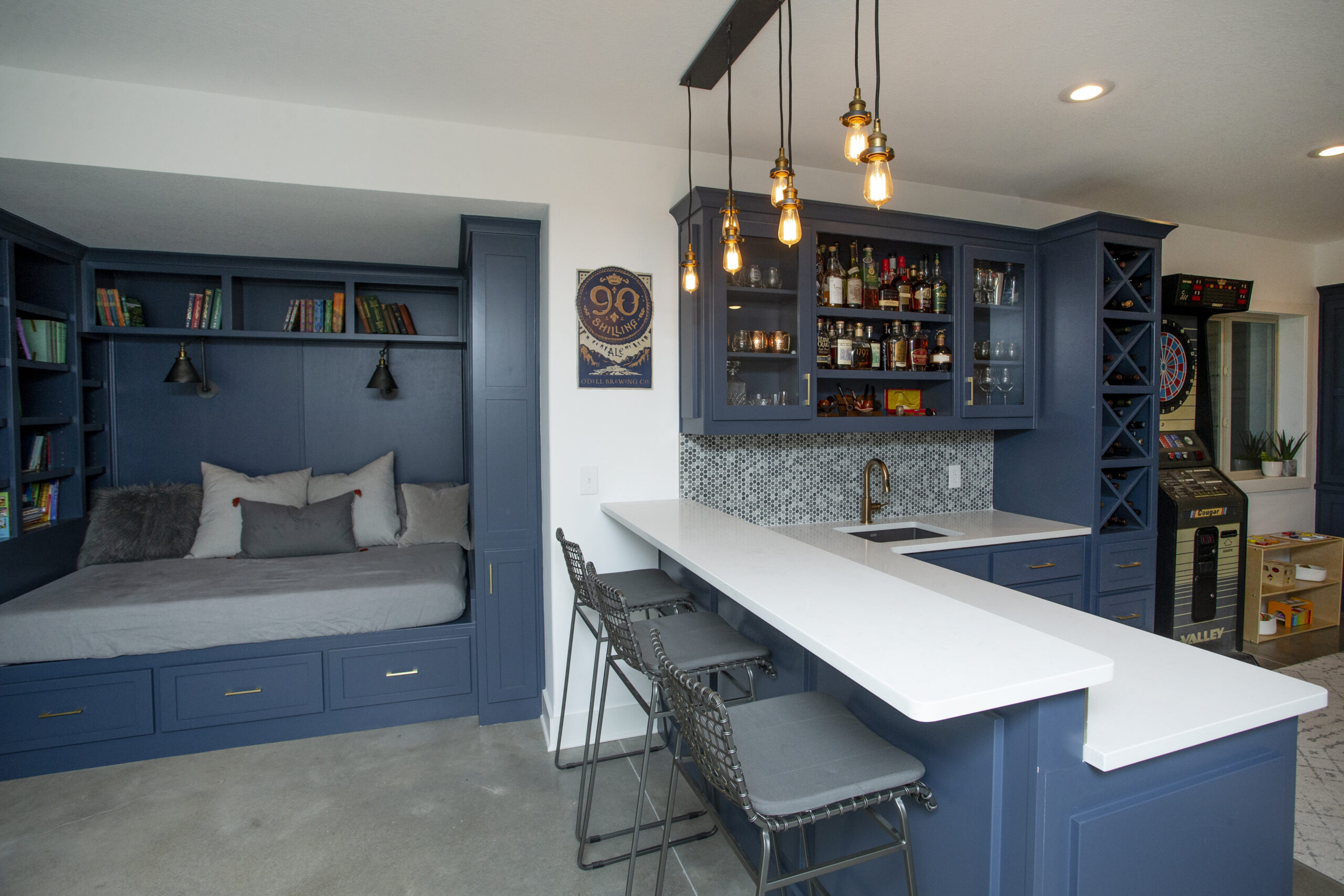 ---
About Us
Our Story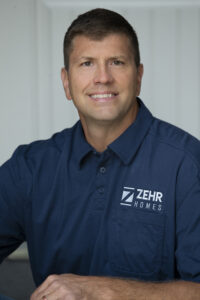 Nate Zehr
Nate Zehr, Zehr Homes' founder, grew up in Fort Dodge, Iowa, where he spent summer breaks working for his Uncle Paul's construction business. He continued gaining building experience during off-seasons at the University of Northern Iowa, where he played football as an offensive lineman. He discovered he enjoyed the satisfaction of seeing a job well done at the end of a construction project, but football was still calling.
Newly married to Lori, Nate moved to Lee's Summit and started coaching varsity football and teaching industrial arts at Lee's Summit High School. Construction found him again: A colleague knew about his construction background and started introducing him to subcontractors around town. Other coworkers started asking him to do small projects. The momentum built until he and Lori felt the time was right: Zehr Homes was born in 2002.
Zehr Homes began as a homebuilding business, but when the housing crash came, Nate expanded into remodeling. Even with close to 30 custom homes under his tool-belt and fast approaching the century mark on major remodels, Nate still gets excited when a new client starts sharing ideas and bringing in pictures. His favorite part of the process is putting together all the pieces to make a client's vision real. "Every job has a different character, every customer has a little bit different taste," Nate says. "It makes every day a different day. You never know what's coming up."
---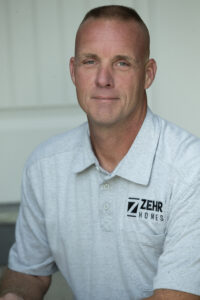 Douglas Zimmer
Project Manager Douglas Zimmer has been working with Zehr Homes since 2015. The former Marine Corporal says he can't choose a favorite part of his job, because all of it is great. "I have a job where I get to remove the old and bring new life to someone's dreams," Doug says. He believes what makes Zehr Homes different is simple: They don't do anything to a client's home that they wouldn't do to their own. He takes pride in the company's refusal to take shortcuts and their promise to make things right if they go wrong. "When we take on a job, we want the customer to be more than happy," Doug says. When Doug isn't on the job, he likes to spend time with his kids, be outdoors, and pursue personal woodworking and building projects. One day, he'd like to take all the things he's learned in past jobs and incorporate them into building his own dream home.
---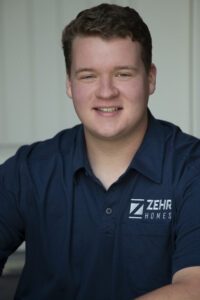 Travis Zimmer
Travis Zimmer has worked with Zehr Homes since the summer of 2016. His favorite parts of the building process are both technical (finish work) and social (interacting with customers). Travis loves a good challenge, and his ideal projects are the ones where he gets to use the full range of construction skills he's learned—framing, electrical, trim, and more. Travis thinks Zehr Homes' small-but-mighty crew sets it apart, especially in how their size allows for more direct client communication than larger firms can manage. "We all focus on keeping the customers informed about what we are doing on a day-to-day basis," Travis says. Travis's love of music bleeds over to the job site, where he always has something good playing. When he's not working, he's playing sports, spending time with family and friends, getting lost in movies, or logging some quality XBox time.
---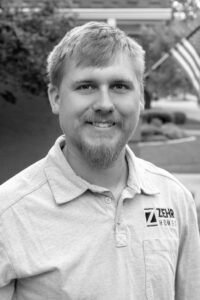 Keegan Beardslee
Keegan Beardslee laughs as he defines his role with Zehr Homes as the "head trim guy," explaining that he's known for his attention to detail. "I like working on the really delicate trim and intricate tile," Keegan says. "That's definitely my favorite part of the job." Keegan has been working with Zehr Homes since the fall of 2016, when his grandfather introduced him to Nate. It's been a good match. "The whole crew's foundation is built on trust," says Keegan. "We're not a company, we're a family. And it shows every single day." He relished working on big renovations and appreciates that the team's focus is on making the customer's vision come to life. "Every day is a new mindset and a completely new task," Keegan shares. "We might be using the same application, but it's a completely different customer with their own dream." When Keegan isn't working a Zehr Homes project, he's fishing—and when he's not fishing, he's playing Xbox, working on his truck and hanging out with his wife, Emilee, who also works for Zehr Homes.